Brown Suiting Fabric With Blue Pin Stripes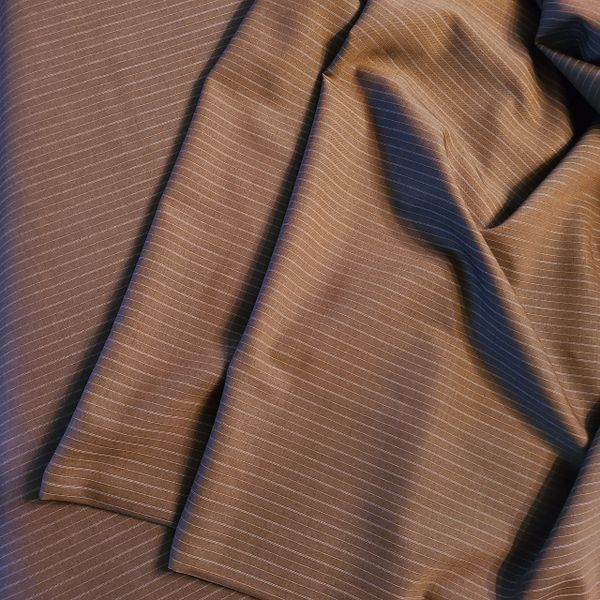 Brown Suiting Fabric With Blue Pin Stripes
5 yards (62" Wide) of Medium Dark Brown fabric with a single blue pin stripe alternating with double blue pin stripes. Each set of stripes are slightly more than ½" apart. This is lightweight fabric from the European Textile Group is suitable for suits, jackets, dresses, slacks, or skirts for Spring or Summer.  The fabric weighs 1 lbs 2 oz in total, which equates to 3.6 ounces per yard.
This cut is from the stock of high-quality fabrics that were sold by an exclusive Men's Custom Tailor Shop.  Most of their suiting were purchased from European houses.  The now retired tailor is from Italy.  Although the tag shows the cut came from the European Textile Group, it does not provide the content.
To receive a swatch, please send your address.  I will put the swatch in the mail the same day but cannot put a hold on the fabric.