Dark Brown Super 160s Wool with Wide Disappearing Pin Stripe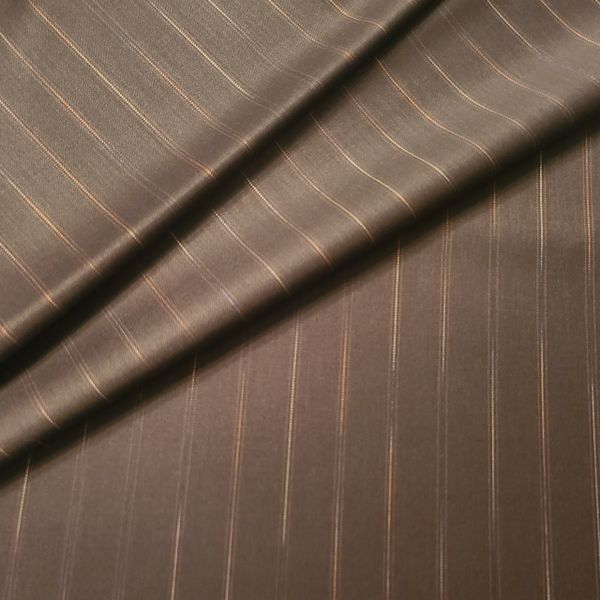 Dark Brown Super 160s Wool with Wide Disappearing Pin Stripe
Extraordinary cloth lovingly created by Vitale Barberis Canonico is available to custom tailors in the United States under the name "Greenhills".  Its basis is Super 160's Australian Merino Wool shorn from sheep that graze on the Greenhills property in the famous wool producing area of Mudgee, Australia. Even with the exceptional quality of the raw fibers, how the fiber is spun into yarn and how the cloth is constructed and finished is of vital importance. Quite frankly, nobody does this like Barberis.
4 yards (62" Wide) of dark brown Super 160s wool fabric with wide spaced pin stripe. The pin stripes are about 7/8" apart and seem to disappear and reappear. This lightweight fabric from Vitale Barberis Canonico is suitable for suits, jackets, dresses, slacks, or skirts for spring or summer.  The fabric weighs 2 pounds 4 ounces in total, which equates to only 9 ounces per yard.
This cut is from the stock of high-quality fabrics that were sold by an exclusive Men's Custom Tailor Shop.  Most of their suiting were purchased from European houses. The now retired tailor is from Italy.
To receive a swatch, please send your address.  I will put the swatch in the mail the same day but cannot put a hold on the fabric.