Light Brown Fabric with Blue & Yellow Boxes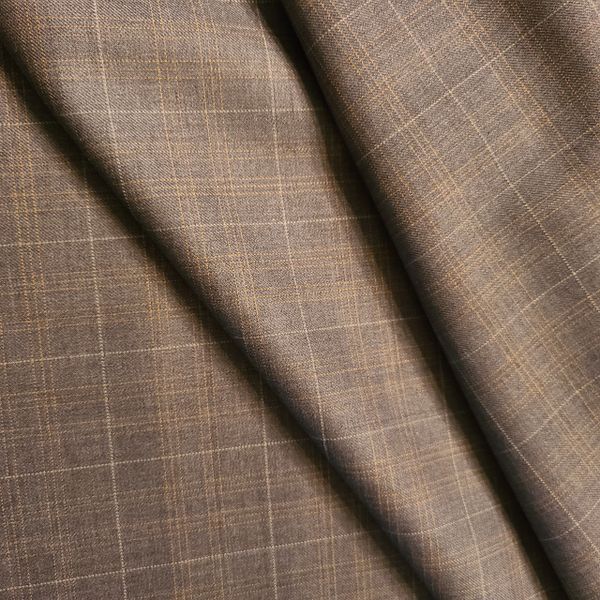 Light Brown Fabric with Blue & Yellow Boxes
This light brown fabric has windowpane boxes that are both blue and yellow.  The narrow blue stripes form the outer panes narrow triple yellow stripes form an inner pattern.  The pictures say it better than my words.
The blue panes in the pattern are slightly less than 2" square.  The triple yellow stripes are approximately 3/8" in width and I am not even going to try to describe the pattern.  Please refer to the pictures.
 The original ticket from the European Textile Group shows 4 yards but I am only promising 3.75 yards & 62" width.
This lightweight fabric is suitable for suits, jackets, dresses, slacks, or skirts for Spring or Summer.  The fabric weighs 2 pounds in total, which equates to 8.5 ounces per yard.
This cut is from the stock of high-quality fabrics that were sold by an exclusive Men's Custom Tailor Shop.  Most of their suiting were purchased from European houses. As mentioned earlier, this one was from the European Textile Group.  The now retired tailor is from Italy.
To receive a swatch, please send your address.  I will put the swatch in the mail the same day but cannot put a hold on the fabric.