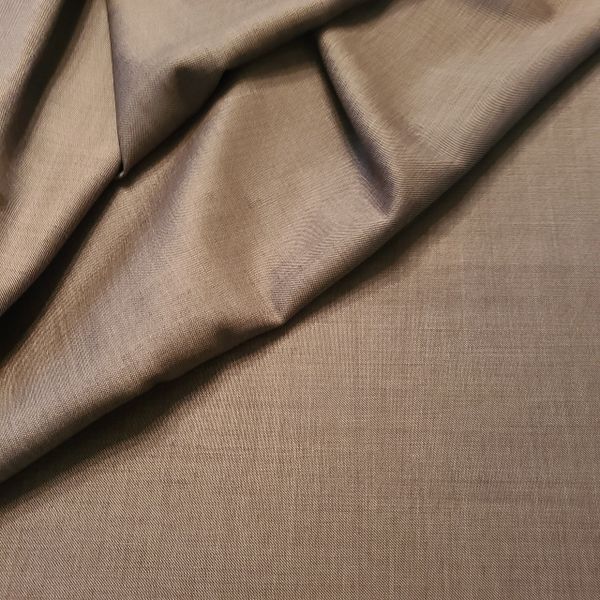 Medium Brown Fabric
4.3 yards (62" Wide) of Medium Brown fabric. This lightweight fabric is suitable for suits, jackets, dresses, slacks, or skirts for Spring or Summer.  The fabric weighs 2 lbs 4 oz in total, which equates to 8.4 ounces per yard.
This cut is from the stock of high-quality fabrics that were sold by an exclusive Men's Custom Tailor Shop.  Most of their suiting were purchased from European houses. The now retired tailor is from Italy.
To receive a swatch, please send your address.  I will put the swatch in the mail the same day but cannot put a hold on the fabric.