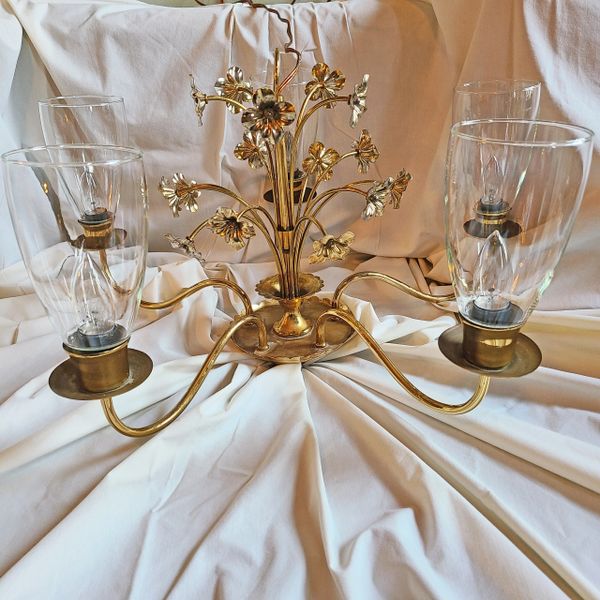 Vintage Brass Chandelier
This Beautiful Vintage Brass Chandelier was removed from a home built in 1888.  Obviously, the chandelier is not THAT old, but I do not have provenance on it's actual age nor the maker.  It was working perfectly before it was taken down.  The picture with the lights on was taken before the chandelier was moved to safer location to be cleaned up.  I have removed the chain because it was too difficult to clean up but it will be provided with the chandelier.
The distance from the top ring of the chandelier to the bottom of the knob is 15 inches.  The distance between the broadest points of the shades is 23 inches.