Vintage Cast Iron Farm Sink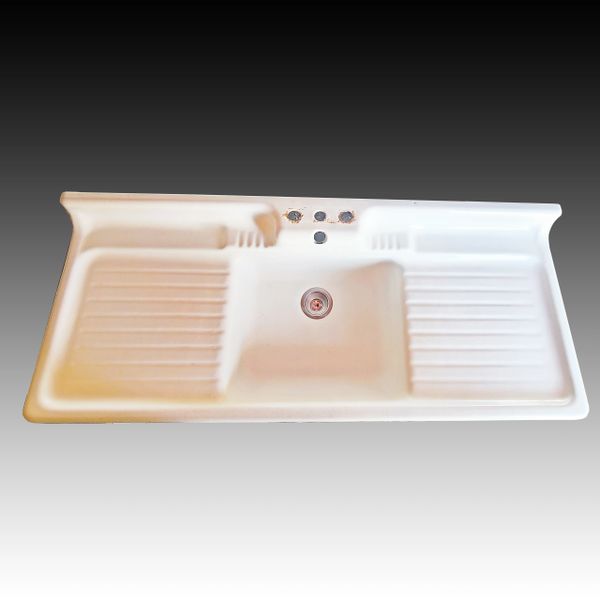 Vintage Cast Iron Farm Sink
First, let me apologize for the photos. This sink came from a home built in 1888. I snapped a couple shots in it's original location and it's temporary location before I could clean it up. Once it got situated in the garage where I was able to wash it, taking GOOD pictures was no longer an option.

This Vintage Cast Iron Farm Sink was born on June 17, 1948. It's a rarity to be able to identify the exact date a vintage item was created but such is the case with cast iron sinks. Check out the picture of the patent. For it's age, this sink is in great shape. Naturally, it has been in use for many years so there are a few imperfections – primarily in the base of the bowl. The sink is 60" wide and 24" deep. The apron is 1.5". The backsplash is 5.5". The bowl is 20' x 17" x 8.5" deep. The drainboards are 18" each and there are places for soap on either side of the faucet holes.
Sorry, this is local pick-up only from South Saint Louis City, Zip 63118.